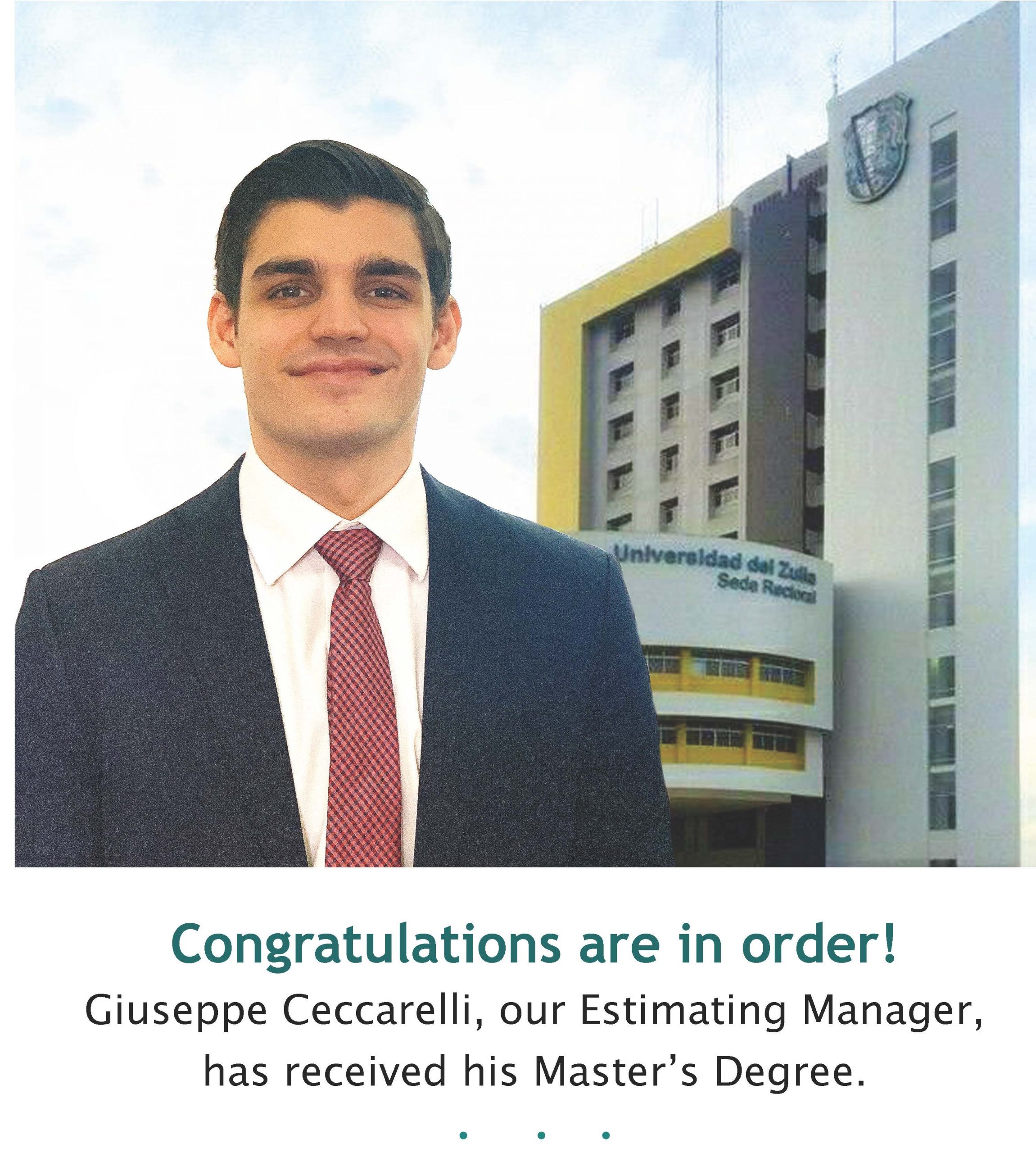 16 Sep

Congratulations are in Order!

We are proud to announce Giuseppe Ceccarelli, our Estimating Manager, has received his master's degree in Construction Project Management from the University of Zulia, Faculty of Architecture and Design. His thesis, ASSESSMENT OF PERSONNEL PERFORMANCE IN CONSTRUCTION PROJECT MANAGEMENT, was well received by the faculty and he graduated Summa Cum Laude of his class.

Giuseppe's Insight:
Completing this master's degree has helped me better understand key elements that enable success in today's complex work environment. One of the main factors that drives success in any type of construction project is "constant project control".

Our Estimating Team:
Giuseppe has been a valuable part of our team and has helped LEFKO secure more projects.
His natural ability of working with numbers and communicating with numerous subcontractors has energized our estimating process.